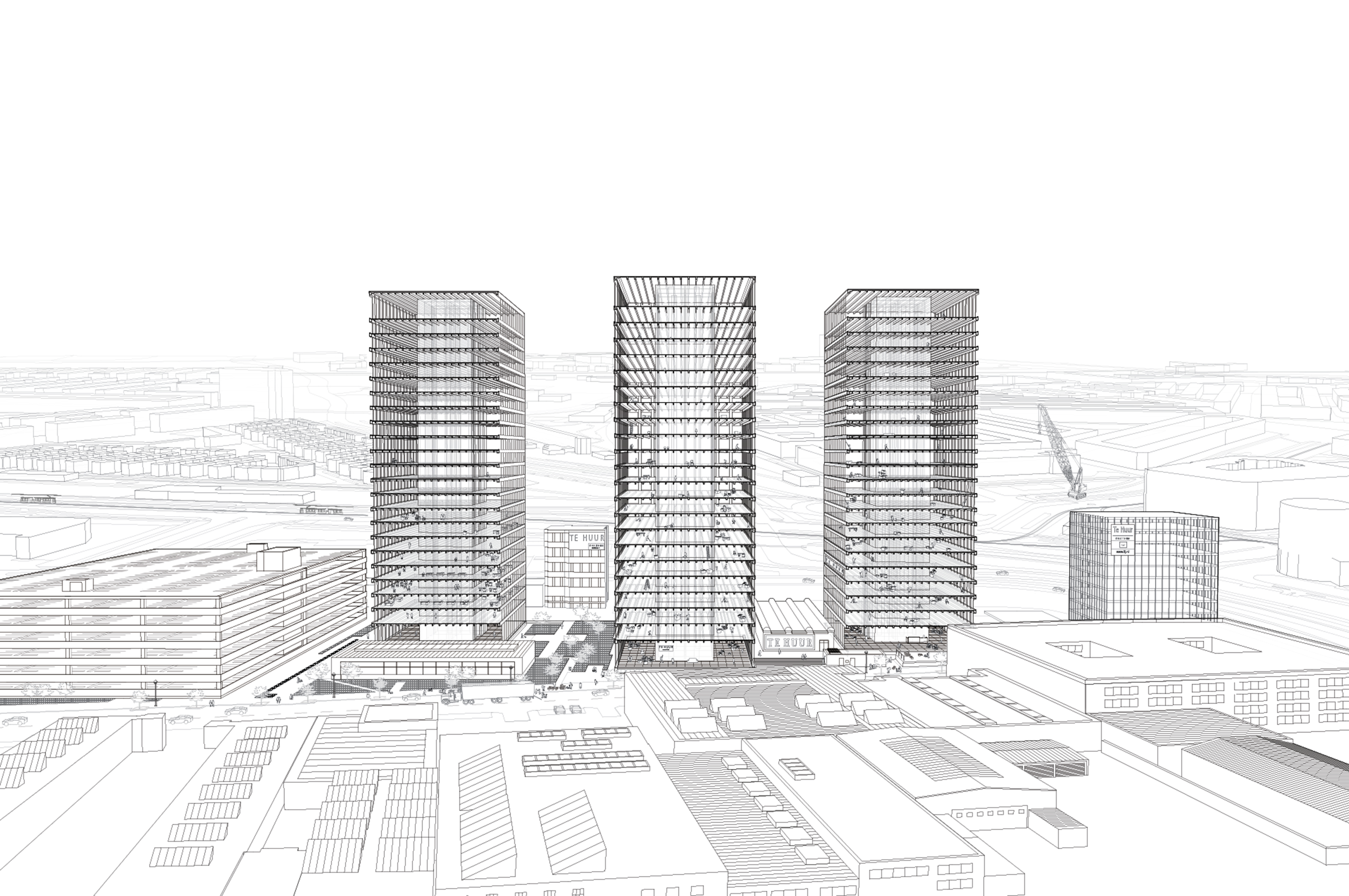 (No) Stop Marconi, Alternative Future of Europoint Towers



Marconiplein, Rotterdam, The Netherlands

5th International Architecture Biennale Rotterdam

Commercial, Retail, Museum/Gallery, Cultural, Institutional, Public Space

Nahyun Hwang, David Eugin Moon, Aaron Weller, Catherine Lynn Baldwin, Virginia Black, Soohee Choi, Andrea Einheuser, Sehee Kim, Sunhyun Stephen Kim, Soon Jae Kwon, Liezel Pimentel, Sheri Zon

2014 AIANY Design Honor Award, Project Category



The 93-meter high Europoint Towers (or Marconi Towers, by Skidmore, Owings & Merrill, 1971-1975) located in Marconiplein at the fringe of the Dutch port city of Rotterdam will become entirely empty again within the next few years, when the last occupant and its developer, the City of Rotterdam, relocates to De Rotterdam in Kop van Zuid designed by OMA, the biggest building ever to be erected in the history of the Netherlands. The Europoint Towers are emblematic of, yet a fraction of, an increasing number of usable but vacant office towers in Europe and beyond. In Holland alone, 6.74 million square meters of unoccupied work space exists in high-rise towers as of 2011.

A monument to the persistent desire to speculate and extend, the dense vacuum of readily available, tightly packed, and ubiquitously distributed empty urban towers like Europoint may be an inadvertent yet effective new grounds for the city. Stacked behind the obscurance of glass facades, each "slate" is a Tabula Rasa of the present, which questions its own origin while contemplating a new productivity and possibility of the new city.

Engaging the history of enduring speculation and famously uncertain futures of the Europoint Towers site, the (No) Stop Marconi projects instigate the acknowledgement and discussion on the significance of the underutilized spaces in the city and their repeated and unchallenged reproduction. Elucidating the endless programmatic potential of a vertical empty density, the multiple proposals demonstrate scenarios for the novel typology of the new slates. Rather than solutions, the vignettes lay out a multitude of possibilities or references that support the premise of the emerging typology of the city. The circumstances explored in (No) Stop Marconi, although rooted in local politics and specificity of the post-bubble economy, examines a general condition of contemporary architecture and urbanism, where large shifts and dramatically changing conditions often create a mismatch between the speculative world and the actual.